Hello All, 
I hope you are having a nice weekend are enjoying this great weather. However, I mentioned that that would come to an end in February and it is looking like I am going to be right on that long range call. 
First off the Pacific North American Pattern PNA is going highly positive and is looking to stay highly positive throughout the long range. Latest ensembles indicate that the PNA is going to be from +1 to +2 throughout the period. That indicates a trough in the east and a huge ridge in the west, with parts of Central and Western Canada "torching" at 60-70 degrees! Lower than average temperatures can be expected at this time for the Eastern United States. 
Link: http://www.cpc.ncep.noaa.gov/products/precip/CWlink/pna/pna.sprd2.gif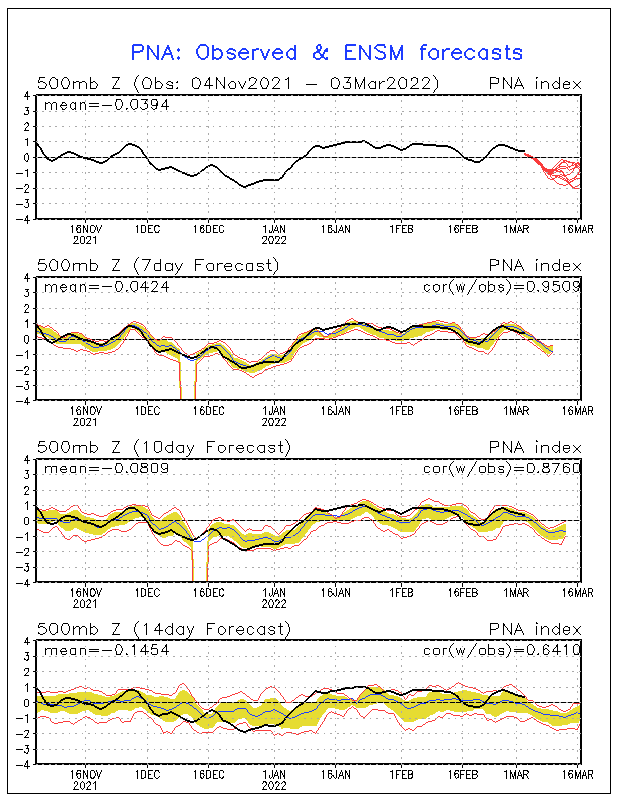 Also the Arctic Oscillation is looking better, with more of the ensembles going towards a negative pattern in the long range pattern from a few days/runs ago. They were motioning towards strongly positive a week from now, but some are backing off that solution and are going neutral. (To determine the AO at a set date, take the average of the lines.)
Link: http://www.cpc.ncep.noaa.gov/products/precip/CWlink/daily_ao_index/...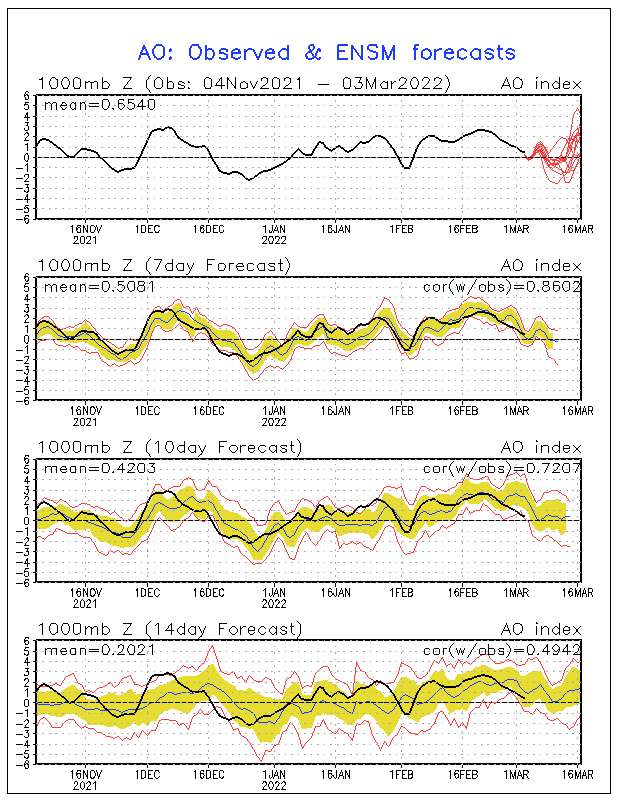 One more thing that is in our favor is the Madden-Julian Oscillation. Almost all of the ensemble runs of the MJO have it going through octane 6 and rocketing towards octanes 7 and some have it going into octane 8, which are both "cold-pattern" octanes and favorable for cold and stormy weather on the East Coast. (To read just follow the yellow "spaghetti" lines). Also, note that the MJO is traveling away from the circle in the middle, which means that it is becoming much more influential in the pattern. 
Links: (in respective order)
NCPE: http://www.cpc.ncep.noaa.gov/products/precip/CWlink/MJO/CLIVAR/ncpe...
NCPB: http://www.cpc.ncep.noaa.gov/products/precip/CWlink/MJO/CLIVAR/ncpb...
One last thing that is in our favor, is the Southern Oscillation Index values. That measures the strength of the La-Nina throughout the Pacific Ocean. The positive values have correlated to a strong La-Nina and a warm pattern. However, the SOI values have dropped significantly from 41.70 to 21.06 to 7.54 in the last three days, indicating a quickly weakening La-Nina, and the values will go negative in the following days based on the current trend. Negative Values indicate an El-Nino. 
Link: http://www.longpaddock.qld.gov.au/seasonalclimateoutlook/southernos...
However, there is one thing that is being very stubborn, and that is the North Atlantic Oscillation or the NAO. It is forecast to remain positive, indicating a lack of blocking near Greenland. It also indicates that if we do get a storm, it will be quick moving and not intensify or bomb out around this area.
Link:  http://www.cpc.ncep.noaa.gov/products/precip/CWlink/pna/nao.sprd2.gif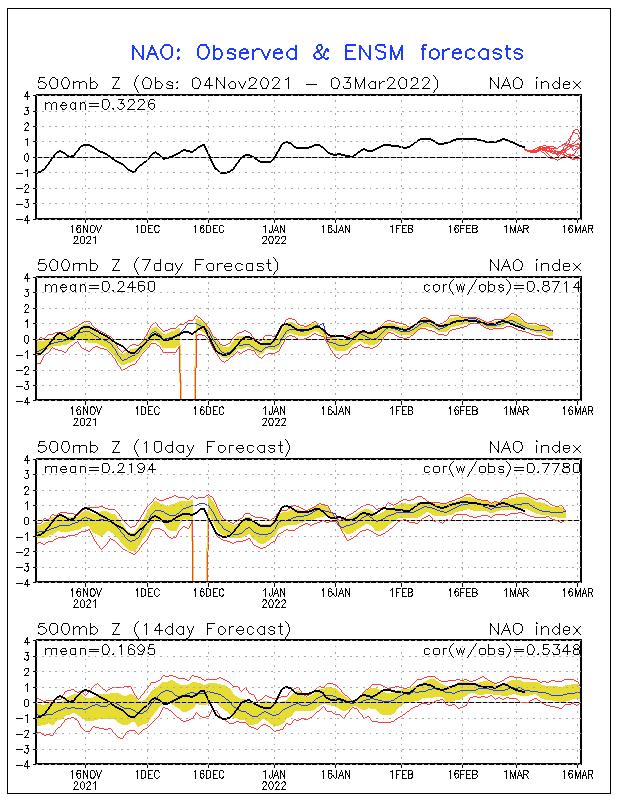 So, what does this all mean? This means that we are definitely looking for a more favorable pattern beginning the first week of February, and that there is something interesting to watch out for at this time on the 3rd-5th of February.
Have a nice weekend,
Steve